The nature of the work undertaken by Protectahome sometimes necessitates preparatory or exposure works. Upon completion of work by Protectahome, building work may then be required to reinstate and apply finishes.
Whilst all of our divisions are happy to work alongside other contractors and main contractors, we recognise that in some circumstances our clients may prefer to utilise a single source solution.
By offering a comprehensive building service Protectahome can provide this single source solution and, where appropriate, even take on the role of principle contractor.
Much of our general building work is carried out by our own highly skilled workforce. However we also have an extensive network of specialist suppliers which we have built up over many years. We may use these suppliers for specialist services such as scaffolding, steel prefabrication, electrical, plumbing and heating, joinery manufacture, general roofing and decorative plasterwork etc.
All of our suppliers are extensively screened and approved under our own supplier assessment procedure which forms part of our ISO 9001 accreditation. We have maintained a quality management system since 1987 and we have been audited by British Standards Institution twice a year, every year, since we first attained this accreditation.
Single Source – No Split Liability
Where work is being carried out to remedy problems with things such as a Dry Rot attack or Ground Water ingress, it can often make sense to our clients to use us as a single source supplier. The benefits are numerous but piece of mind comes top of the list.
With an enviable reputation for quality and service to uphold, our clients can be assured that Protectahome have every motivation to ensure that the job is done right first time and that thereafter, in the unlikely event of a problem arising, all our clients need to do is make one phone call to us for immediate attention.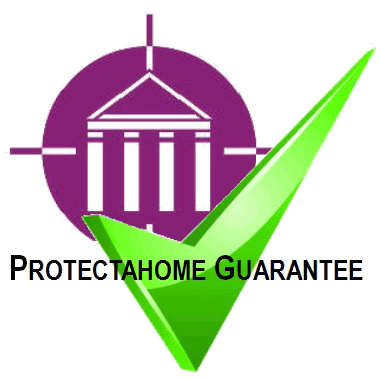 Specialist Job – Specialist Contractor
When there is a specialist job to be done you want a specialist contractor who has the knowledge, experience and capability to perform that work. With over thirty years experience Protectahome have an extensive range of specialist services to offer. Supporting these services by supplying all necessary enabling and finishing works has become an essential part of the role for designers and contractors such as ourselves.
For more information on services, systems and processes by Protectahome, please Contact Us directly on 0800 055 6966.
Waterproofing Case Studies