Waterproofing & Tanking Specialists
The phrase Tanking is often used to describe the process of Waterproofing a building or structure below ground level. In reality, Basement Tanking and Cellar Tanking may actually take the form of several different methods of Underground Waterproofing and in the strictest terms, some of these methods of Waterproofing may not actually constitute Tanking at all.
In addition, Tanking is not just applied to buildings that are used for habitable accommodation or to buildings below ground. Tanking may, for example be applied to a reservoir to keep water in. There are many different products that can be described as Tanking or Type A barrier protection products, which are suitable for application above or below ground.
For our full range of Tanking & Waterproofing services, please visit our Waterproofing page. 
What type of Tanking do we use?
As Waterproofing Specialists, Protectahome have access to a large range of materials that we use for Tanking. These materials include Cement Based Tanking compositions (renders, slurries and powders), Bonded Sheet Membranes, Liquid Membranes and Bentonite Clay liners.
The process of evaluating the ground and ground water conditions around the site, the type of construction and the end use of the structure are all taken into consideration when we recommend a method of Waterproofing. So in short, it would be wrong to assume that one method of Waterproofing or type of Tanking would be suitable for all applications.
To specify and apply Tanking correctly can be a complicated and detailed process. Tanking can however provide a cost effective and highly durable way of protecting a building from water from the ground but it MUST be specified and applied correctly.
Type A Tanking can also be used as a primary form of defence prior to the installation of Type C Cavity Drain Membrane as a combined waterproofing system.
We also fix Tanking applied by others
Protectahome provide remedial waterproofing solutions for existing buildings as well as new construction. Whilst we design and install Waterproofing systems for both, we are also asked to investigate and remedy problems where Waterproofing applied by others has failed.
Tanking failures usually always come back to basic faults such as: inadequate preparation of the substrate, poor design or specification along with poor installation of the products, often by unskilled and inexperienced labour.
Tanking holds a valuable place within the armoury of Specialist Waterproofing designers and installers such as ourselves. We can not recommend strongly enough that a Professional Waterproofing Contractor is engaged at design stage and retained to complete the final installation. If you are interested in Tanking or any other method of Below Ground Waterproofing please contact us for further advice. The earlier we are involved in a project the better, it's not a great idea to build the structure and then investigate ways of Waterproofing it afterwards.
Our Specialist Waterproofing Team are able to coordinate with the designer from the initial desktop evaluation right the way through to delivery of the final installation. Most of our systems also benefit from a long term Guarantee from Protectahome as well being eligible for back up Guarantee Insurance for complete piece of mind.
We are experts in all aspects of Basement and Cellar Waterproofing and would be happy to offer our services for your project. To find out more about the Waterproofing services we provide please see our Case Studies or Contact Us to speak with one of our Waterproofing Specialists on 0800 055 6966.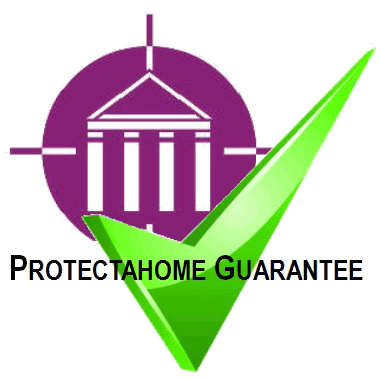 Waterproofing Case Studies