With the potential of multiple sources of moisture contributing to a damp problem, it is clear that a trained professional's advice should be sought to save time and money being spent on potentially ineffective work.
Our Surveyors are fully trained and experienced in dealing with Dampness in all types of properties, both commercial and residential. We are regularly commissioned by industry professionals such as surveyors, engineers, commercial property owners, loss adjusters and claims handlers to carry out inspections for dampness.
Our Surveyors strictly follow industry guidelines and codes of practice, establishing if a damp problem exists and what the true cause of that problem is. Only then do we provide a specification of appropriate remedial work if so required.
Working from our regional offices, we provide a bespoke service for our clients on either a consultancy basis or, if there is work required to remedy a problem, we also provide contract services and installation.
Damp Proofing Specialists
We have access to full independent laboratory back up including testing of samples to determine moisture profiles, gravimetric analysis, salts analysis, render sample analysis including sand grading and ratio profiles. Laboratory and off site testing services are usually provided at additional cost to our standard service and we can provide written quotations on request. The electronic moisture meters used by Protectahome are regularly calibrated but it should be understood that surface testing of masonry walls with electronic moisture meters forms only part of the diagnostic process. Electronic moisture meters are useful guidance tools in the hands of the experienced Damp proofing Surveyor however, in addition, we may carry out on-site destructive testing (subject to obtaining permission) using Calcium Carbide meters. Whilst the results of this type of testing will not differentiate between free moisture and hygroscopic moisture, useful information can be obtained to help with the diagnostic process.
By asking Protectahome to conduct a Damp Survey, our clients can be sure that they will get a true picture of what is happening and if there is work required at the property to remedy a damp problem, what the extent of that work is.The cost of carrying out the appropriate specialist work using our own Technicians will be provided and upon completion and payment in full, any long term guarantee applicable to the work will be issued.Protectahome provide a comprehensive building service. In the event that a damp problem does not relate to true
Rising Dampness
and is actually associated with
Penetrating Damp
, for example, we can provide a cost and carry out any the necessary remedial building works.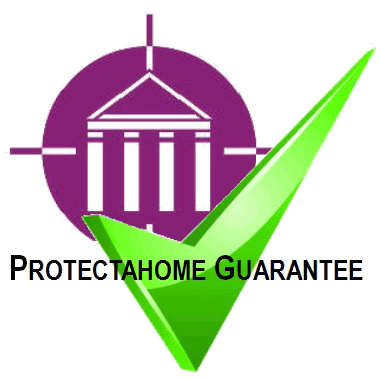 To be clear there is no obligation to have any work carried out by us following our Survey and we can also assure you will not be subjected to any sharp sales tactics, we have been trading for over thirty years and have an excellent enviable reputation to uphold and protect.
For further information or to arrange a Survey with Protectahome please Contact Us directly on 0800 055 6966.
Damp Proofing Case Studies
The Project: To provide a guaranteed solution to rising dampness at ground floor level within this terraced West Midlands property.
'The Tower' sits within the grounds of the historic Penrice Castle, near Swansea and is a Grade II Listed Building in its own right.
Due […]
This Grade II Listed Building originally founded in 1846 was to be fully refurbished and sympathetically converted into 63 prestigious apartments.