The Life Cycle of Woodworm & Wood Boring Beetles
Wood Boring Beetles
, often generically referred to Woodworm, go through a metamorphosis during their life cycle. The length of time taken to complete the Woodworm Life Cycle varies from one species to another; however the Life Cycle pattern of Wood Boring Beetle species remains similar to that as illustrated.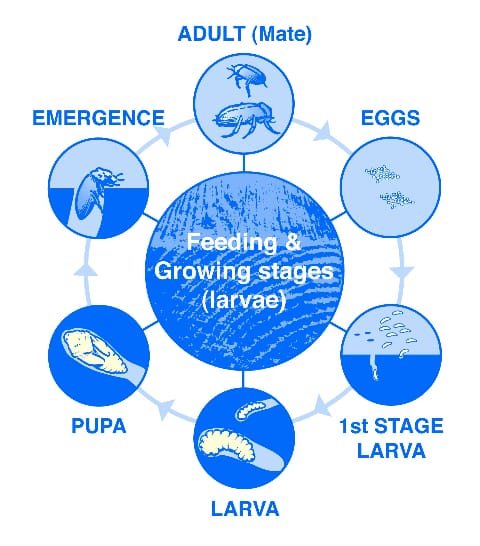 If you think that you may have a Woodworm infestation and would like to book a specialist survey or if you require any further information at all please don't hesitate to
Contact Us
on 0800 055 6966 or alternatively email us on 
web@protectahome.co.uk.