Basement & Cellar Waterproofing for Homes
In recent years we have seen a huge increase in the number of basements and cellars that are utilised for habitable accommodation or dry storage in domestic situations. Partly driven by property value and partly by the ever increasing need for space in the modern home, there is no doubt that a dry cellar or basement can add significant extra useable space and value to a property. Our cellar waterproofing and installation specialists have provided waterproofing services in a diverse range of homes, and from doing this have developed a residential waterproofing knowledge that is unrivalled.
Whether the proposed basement project is a current unusable cellar/vault or a potential new level dig out, Protectahome can design and install fully bespoke domestic cellar waterproofing systems to provide the required environment for the desired end use.
Conversions make use of damp or flooded basements and cellars, including under pavement vaults and coal holes etc. Previously uninhabitable areas of a building can provide a wide variety of end uses such as: extra living space, storage or even rental accommodation.
In new buildings it is desirable to make best use of a valuable plot of land and including a basement can provide an extra layer of living or leisure accommodation for a modest additional outlay. The opportunity to design and build something special that is bespoke appeals to a lot of us and with our specialist Waterproofing designers working as part of your design team, including a basement is no longer the headache it used to be. Please see our page
New Build Properties
for more info.
Buildings constructed on sloping sites where some walls may be earth retaining and some free standing, also need specialist care and treatment when it comes to damp proofing and waterproofing.
An essential part of any basement conversion or construction process is the correct design and installation of an efficient waterproofing system. As experienced waterproofing specialists Protectahome work closely with project contractors, architects and engineers and take full responsibility for ensuring that the best possible waterproofing solution is provided.
With over 42 years' of experience, Protectahome will take you step by step through the preparation, waterproofing and finishing process. We will also issue a meaningful long term guarantee on the finished job.
For more information on the Domestic Cellar Waterproofing systems designed and installed by Protectahome and associated services we provide, please see our Case Studies page. For advice or to book a Survey please Contact Us on 0800 055 6966 or alternatively email us via web@protectahome.co.uk.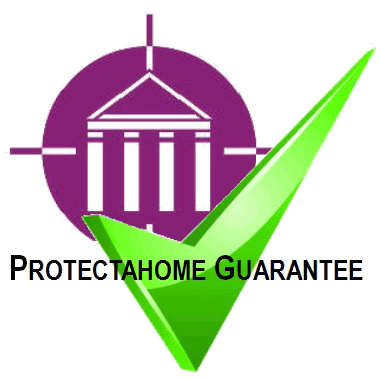 Waterproofing Case Studies