Damp Proofing Specialists
Protectahome are Damp Proofing specialists with over 39 years' trading and experience behind us. Our CSRT qualified surveyors have successfully identified and treated thousands of remedial damp problems and provided long term guarantees on the works.
Damp proofing professionals with a wealth of experience
At Protectahome, we take great pride in our professional reputation and ensuring an accurate diagnosis and will never recommend any works that aren't necessary. We offer a comprehensive range of damp proofing treatments and techniques for resolving damp issues, each targeted to deal in a sympathetic way with the needs of the occupier and the building itself. These services cover both Domestic and Commercial properties for both business and private customers. We're fully accredited and members several trade bodies including the Property Care Association (PCA).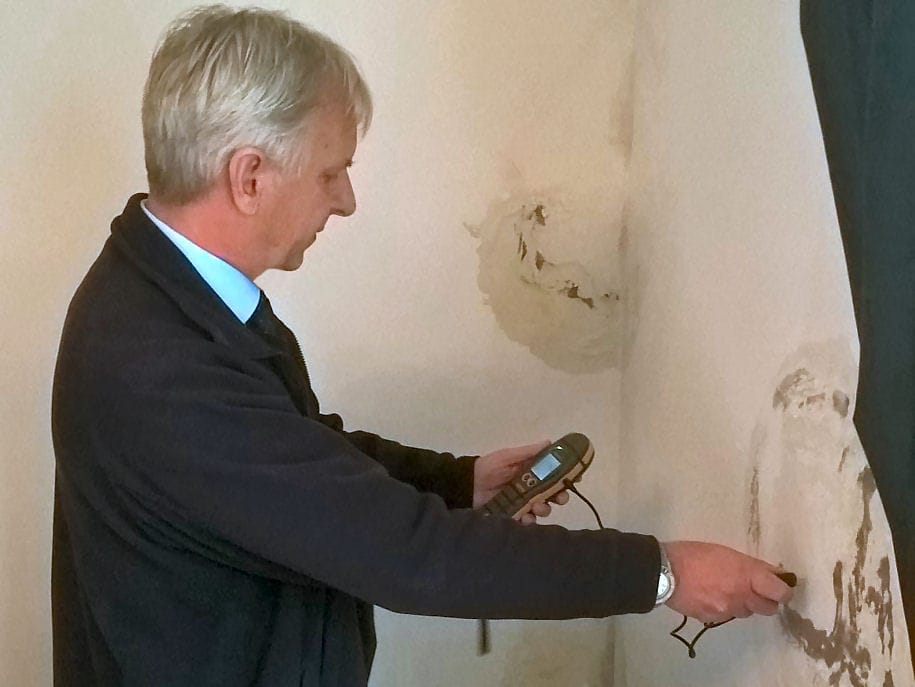 If you have a damp problem and would like to book a survey click the purple box to the right to submit your enquiry to us or call us on 0800 055 6966. Alternatively, if you're unsure, read on to find out a little more information on damp in buildings.
Damp proofing is the term used to describe the prevention of damp, a very common household problem which can cause significant damage to both the exterior and interior of your home, often resulting in a cold, wet and uncomfortable living environment. When installed properly, damp proofing prevents water and moisture from entering into your home and damaging interior spaces. Damp proofing prevents a number of structural problems such as wet rising damp, dry rot and wet rot. At Protectahome we have a wealth of experience in damp proofing basements, walls and cellars in a diverse range of homes and buildings.
What is a damp proof course?
A damp proof course is a layer of waterproof material that is positioned and laid in the lower regions of foundation walls to prevent damp from rising via capillary action.
Damp proofing is not just about the process of the introduction of a remedial damp proof course, it's about the whole approach to the building envelope to promote a dry, healthy building, maintained in a watertight and weatherproof condition.
Environmental control is also an essential element to consider, with the introduction of more insulation and the reduction in natural ventilation. We deal with five principle causes of dampness in buildings, which cover most problems we encounter. It is not uncommon for some buildings to suffer from one or a combination of all of the sources of damp as detailed or described below.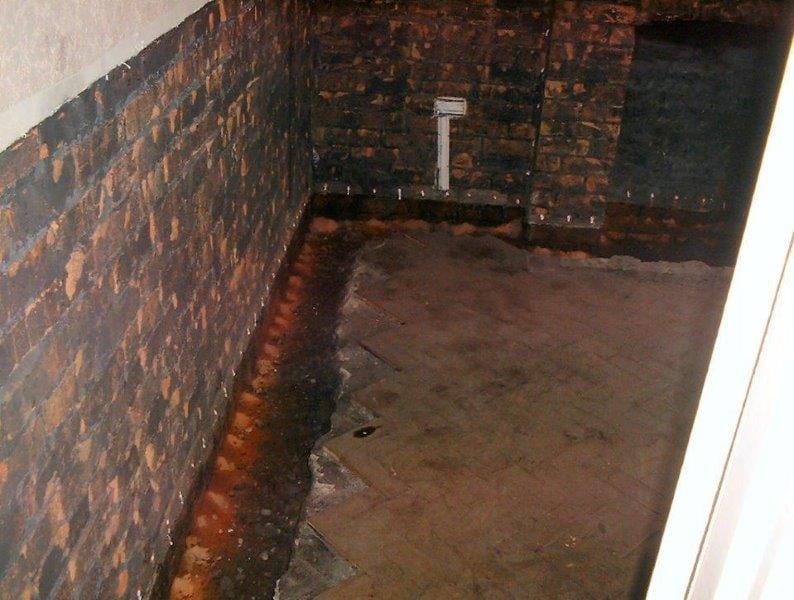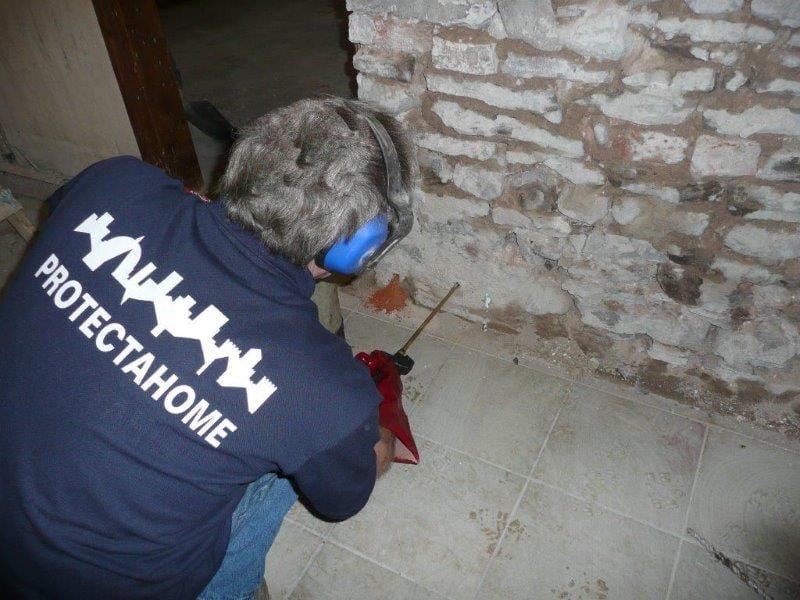 Rainwater Penetration into Buildings
• Leaking roofs • Defective rainwater pipes and gutters • Design defects • Inadequate wall thickness • Defective or lack of maintenance • Orientation or exposure of the building itself.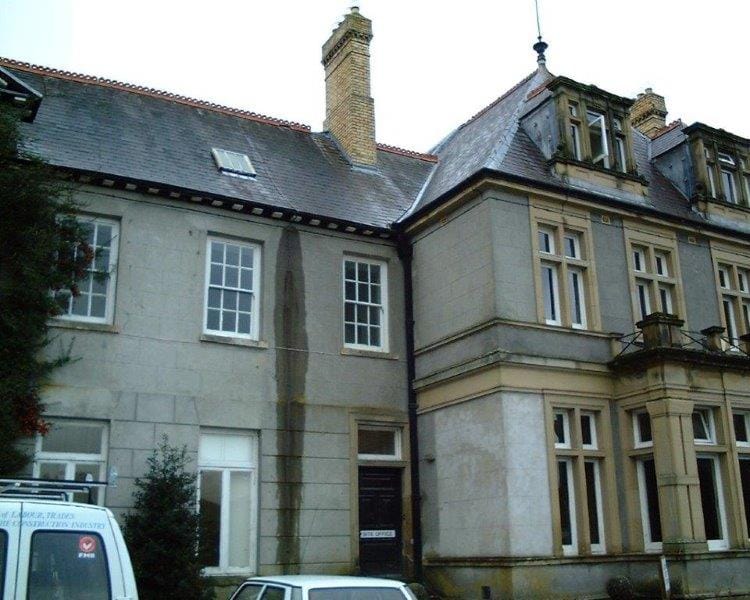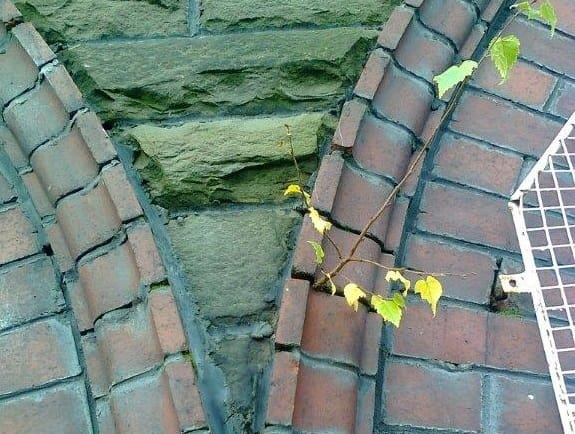 • Rising damp in walls • Rising damp in floors • Changes in Water Tables • Lateral Ground Water penetration through retaining walls.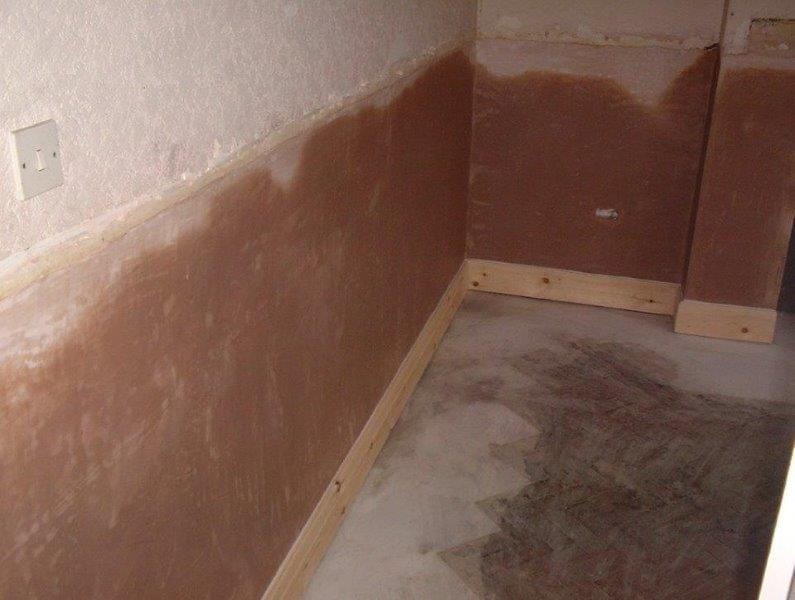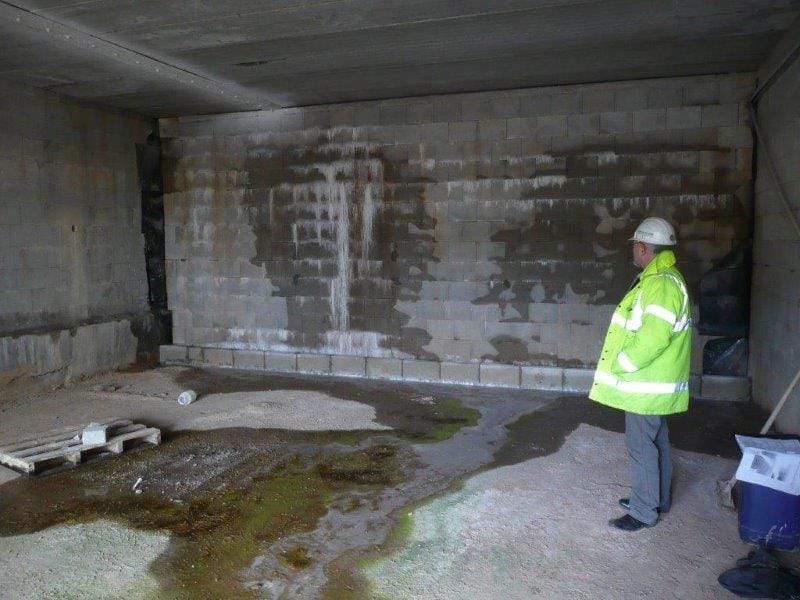 Water in the air within the building
• High humidity levels leading to the release of water through condensation • Moisture attracting (hygroscopic) materials incorporated into the construction • Moisture attracting (hygroscopic) salt contamination of building materials.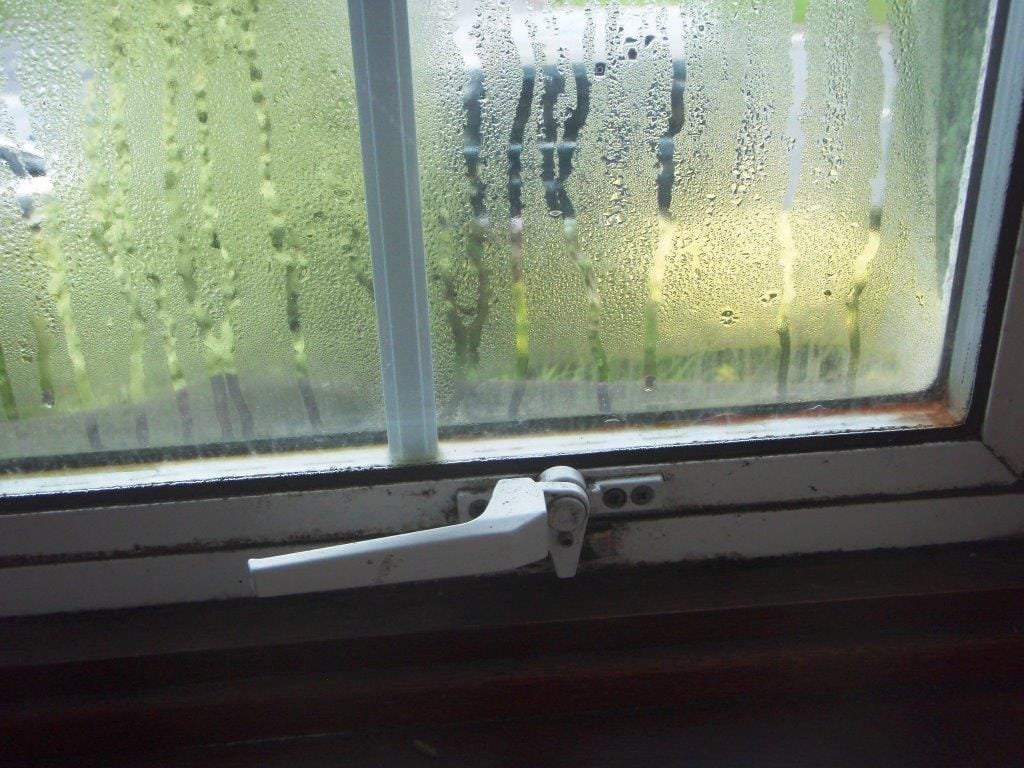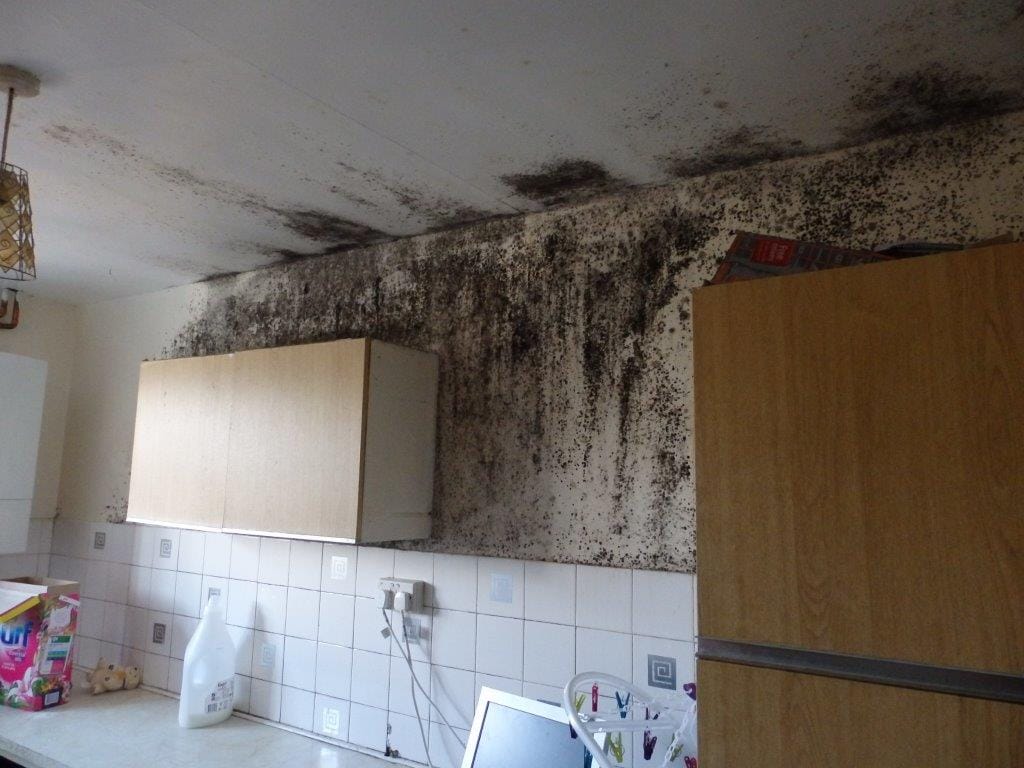 Escape of Water Internally and Externally
• Burst or leaking pipes and tanks either inside or outside of buildings • Escape of water problems can sometimes be prevented by basic preventative maintenance such as applying insulation to exposed pipework or just by following good building practice.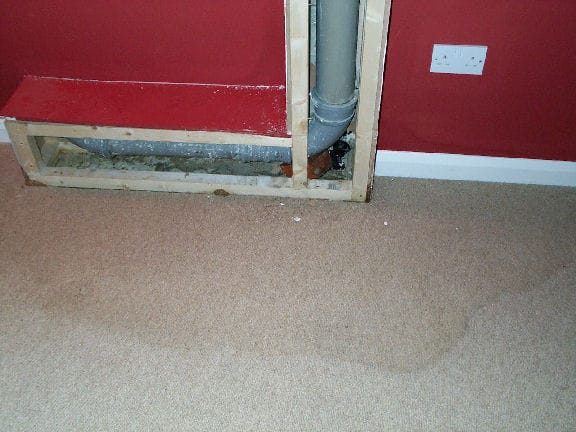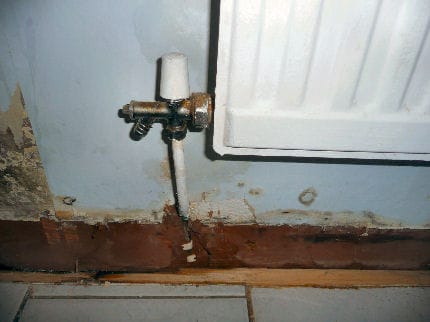 There is now an increased threat to buildings in the form of flooding; becoming the fifth and most common form of dampness that regularly affects buildings we deal with. Flooding can affect buildings above and below ground level.
For more information about flooding, what can be done to prevent buildings flooding and how a flooded building can be reoccupied at the earliest opportunity please see the Flooding pages of this website.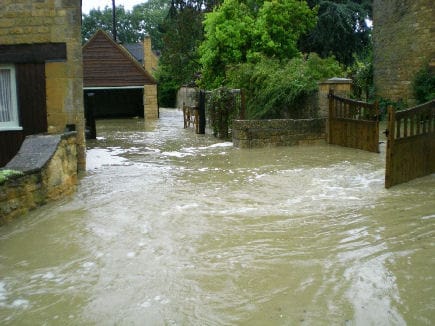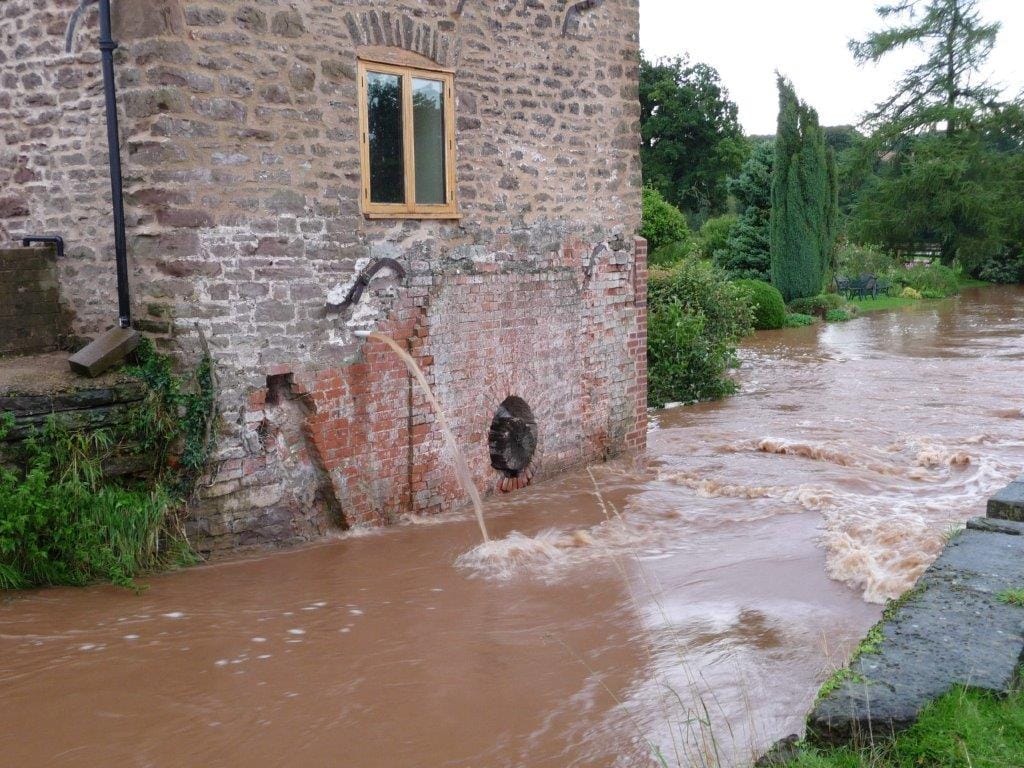 With offices in Birmingham, Bristol, Bromsgrove, Cardiff, Cheltenham, Leamington Spa, Llanelli, London, Newport, Plymouth, Stockport you will never be too far away from a Protectahome damp proofing surveyor. To arrange for one of our experienced surveyors to visit a property to provide a report and relevant damp proofing costs, please
Contact Us
on 0800 055 6966 or email us
web@protectahome.co.uk
and we will be happy to arrange a Survey.
Damp Proofing Case Studies
The Project: To provide a guaranteed solution to rising dampness at ground floor level within this terraced West Midlands property.
'The Tower' sits within the grounds of the historic Penrice Castle, near Swansea and is a Grade II Listed Building in its own right.
Due […]
This Grade II Listed Building originally founded in 1846 was to be fully refurbished and sympathetically converted into 63 prestigious apartments.