Cavity Drain Membrane Waterproofing Servicing and Maintenance
Adequate servicing and maintenance of the Sumps, Pumps and Drainage Channels of a Cavity Drain Membrane (Type C) Waterproofing System is essential to ensure the long term efficiency of the installation and your investment.
This maintenance is necessary to ensure the system is free flowing, working to optimum capacity and to prevent the build up of contaminants and free lime which can reduce effectiveness of the system. Service Ports are installed within the drainage channels to provide our specialist technicians access to correctly assess and evaluate the performance of the system. Included within this assessment are the discharge lines from the sump pumps, the submersible pumps themselves, the high water alarm, the drainage channels leading to the sump chamber along with, if fitted, battery backups, control panels and data loggers.
Protectahome provide system maintenance via an optional ongoing contract. With a contract in place, service requirements can be regularly reviewed and any additional flushing or replacement parts can be properly planned and managed.
As each system designed and installed by Protectahome is bespoke and site specific, we adopt a condition based approach rather than scheduling services by calendar month as the maintenance requirements of each installation are equally unique. This can result is significant cost savings to our clients by only servicing systems when necessity dictates.Where a Type C (Drained Protection) Waterproofing System is installed by Protectahome, it is a requirement of the contract and guarantee that regular servicing is carried out.
Servicing of the drainage provisions of a Waterproofing System necessitates partial disassembly of the system to facilitate the service and service checks. We conduct this work in the most efficient manner and using the latest equipment. Subject to accessibility, we use micro CCTV cameras to inspect drainage channels and discharge lines.
Upon completion of your installation, Protectahome will advise and make all necessary arrangements for the future servicing and maintenance of your waterproofing system.
Please Note: We very rarely take on servicing where other contractors have installed Waterproofing, Sumps and Pumps or Flood Mitigation systems. In our experience third party servicing is not desirable and rarely ensures that all the requirements of any existing contract or guarantee are dealt with to the satisfaction of the original installing company. Where a contractor has ceased trading or a relationship has irretrievably broken down, we will give consideration on a job by job basis to requests for assistance.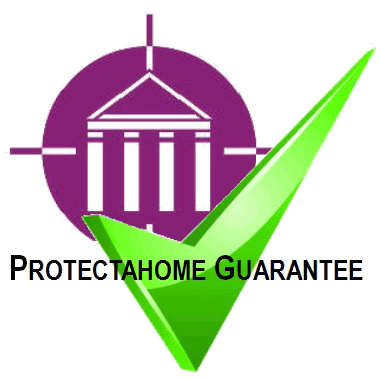 For more information on the Waterproofing systems designed and installed by Protectahome and associated services we provide, please see our Case Studies page or Contact Us on 0800 055 6966.