Bed Bugs Pest Control Specialists
Bed bug adults are reddish-brown, oval, flattened insects from 4 to 5 mm long and 1.5 to 3 mm wide before feeding. Engorged adults tend to be swollen and dull red. The eggs are white, oval, about 1 mm long and covered in a sticky film which allows them to adhere to surfaces. A newly hatched nymph is almost colourless whereas engorged nymphs are reddish and swollen.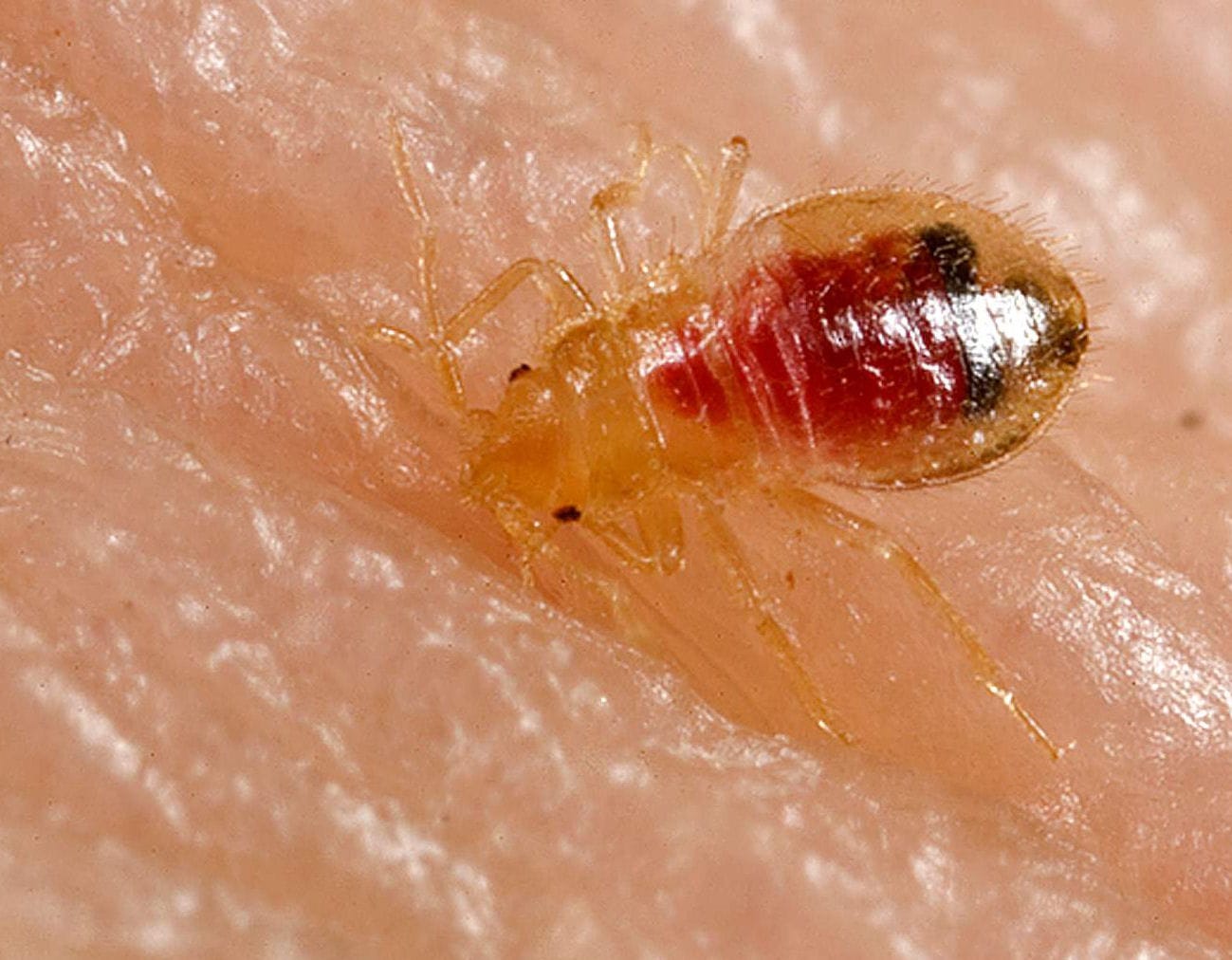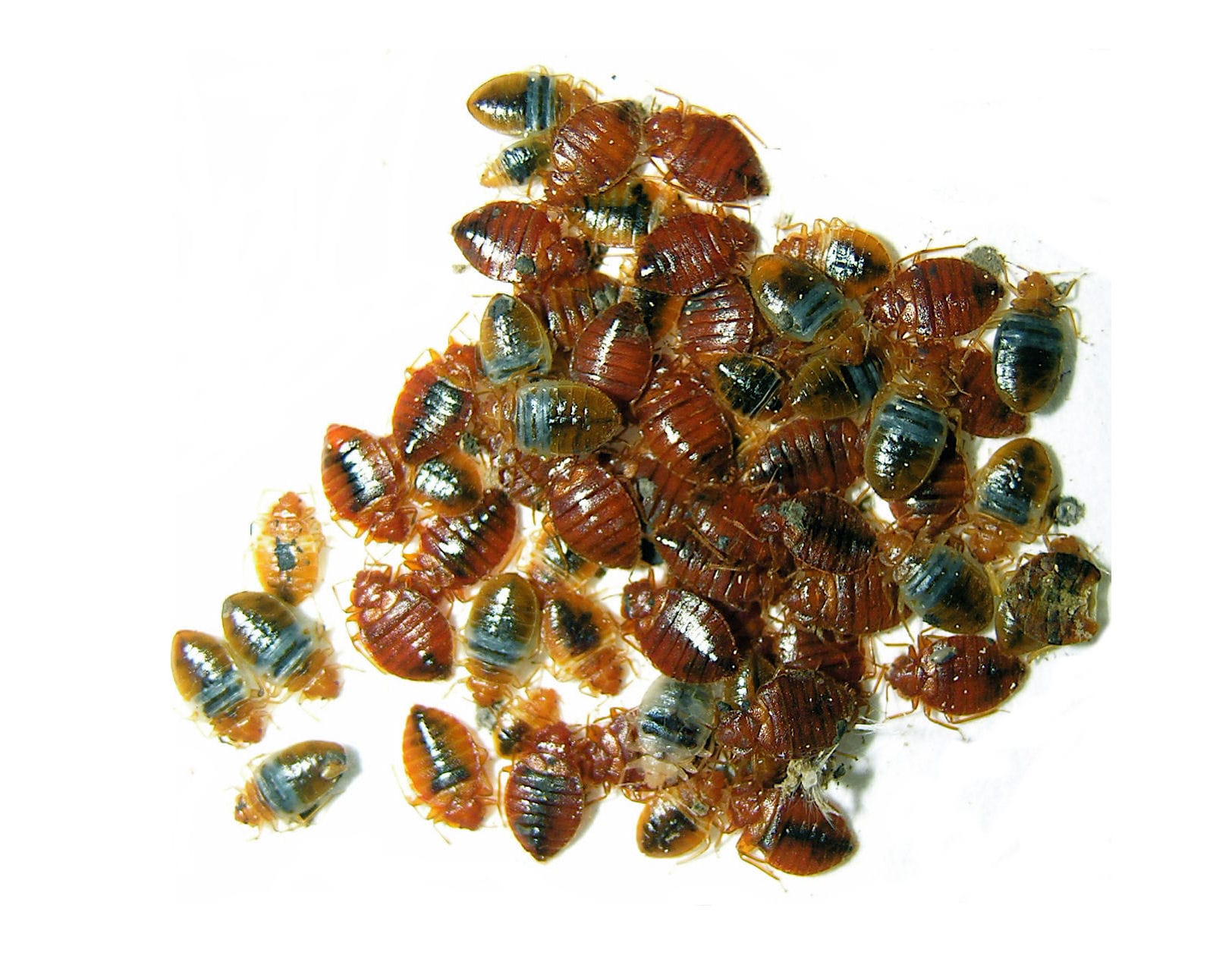 Although humans are the preferred host, bed bugs feed on many warm-blooded animals.
Bedbugs (or bed bugs) are small, elusive, parasitic insects of the family Cimicidae. In common use, the term usually refers to one species, Cimex lectularius, that feeds preferentially on human blood; all insects in this family live by feeding exclusively on the blood of warm-blooded animals. The name 'bed bug' is derived from the insect's preferred habitat of infesting houses and especially beds or other common areas where people may sleep. Bedbugs, though not strictly nocturnal, are mainly active at night and are capable of feeding unnoticed on their hosts. Under favourable conditions, each female lays 200 to 500 eggs and at temperatures above 21 °C these hatch in 6 to 17 days. Adults often survive up to 2 months without food, but under certain circumstances can live a year or more without feeding.
Protectahome Pest Control takes the first step to dealing with bed bugs by locating all of their hiding places. All furniture, fittings, soft furnishings and even crevices in wallpaper must be inspected carefully, even to the point of dismantling beds etc for easier inspection and possible treatment.
Professional treatment at the start of an infestation is a lot more cost effective than using ineffective non professional solutions and if carried out correctly may not require the disposal of any furniture. For more information on Pest Control by Protectahome and associated services we provide, please see our
Case Studies
or to speak to our Pest Control Department please
Contact Us
on 0800 055 6966 or alternatively email us via
pestcontrol@protectahome.co.uk