Following a tip off, environmental health officers from Portsmouth City Council found evidence of a mice infestation at the Dolphin pub in Portsmouth. Droppings were found in food and throughout the property including behind the freezers, bar, cellar and restaurant area. The council said no food safety records had been kept.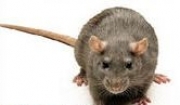 The licensees offered to close the pub voluntarily while pest control urgently attended the property to deal with the infestation of mice.
The council choose to prosecute the licensees stating they had "put the health of customers at risk – despite being aware of the mouse infestation before the council's visit."
Alan Cufley, head of service for environmental health at Portsmouth City Council said: "We take cases like this very seriously. Public health was compromised at the Dolphin because of a clear disregard for food safety. Food hygiene is of prime importance, and we cannot tolerate poor standards and behaviour that puts customers at risk."
If a mouse infestation is not treated it can rapidly take hold of a property. If you think you may have a pest infestation at your property it is important to deal with it quickly. If companies fail to comply with legislation they could face fines of up to £20k or up to 6 months in prison. Prosecution can also result in headline news and a damaged reputation.
Protectahome have an enviable reputation in commercial pest control. We understand that if your premises are suffering from a pest infestation it's important to deal with it quickly and efficiently. Contact us on 0800 055 6966 to find out more about our pest control services.