Wrexham Council has joined 8 other local authorities in Wales that now charge for dealing with pest infestations.
The cash strapped local authority has made the decision as it faces cuts of up to £45m in the next 5 years.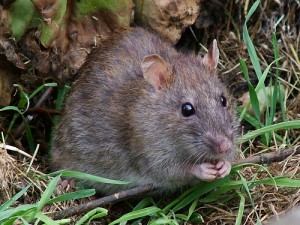 Pests and infestations at both commercial and private properties will no longer be dealt with from April 1st. However, the service will remain in place for the council's own properties including council housing. Until now, it is reported that private and commercial residents have been charged £46 and £75.50 an hour respectively for removing rats, mice and infestations.
The council has commented that continuing to provide the service to the public is simply not sustainable in the current economic climate. It is estimated that the dealing with 200 incidents of pests at Wrexham schools alone has cost the council in the region of £16,000 in the last 3 years.
Other Welsh councils to withdraw the service in recent years include Powys, Monmouthshire and Newport.
Gary Briscoe, Managing Director of Protectahome commented:
We foresee that in an age where Local Authorities have to look to reduce services to save money, Local Authorities owned and run pest control departments are relatively soft targets. More and more Local Authorities will follow suit by offering a very limited or no service in future. Indeed it has been our experience that commercially available professional pest control can often provide a more cost effective service to the Local Authority and the home owner, often also accompanied by reduced waiting times for service.
If the reported Wrexham Council hourly charge of up to £75.50 for pest control in commercial properties is true, those commercial property users/owners might expect to see significant savings of up to 50% in an open market situation.