Following reports of less than five households embarking on the Green Deal scheme since its launch in January, building services company, Protectahome, consider the potential issues deals like these can encounter.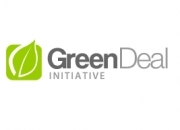 Green Deal is a government initiative designed to help businesses and homeowners employ more green technologies in their property. The scheme permits loans for energy saving measures for properties in Great Britain, which are then repaid through energy bills. Unlike a conventional loan, the debt remains with the property and not with the person who took out the loan.
In order to get the full benefit of the initiative, energy savings must considerably exceed the loan repayments, and with no guarantees on savings, this could be high risk to homeowners, making the scheme less attractive than first anticipated.
Ensuring that all work is undertaken by experienced and authorised professionals is imperative to avoid deals leading to further environmental issues within the property.
Installations could potentially uncover additional problems, such as required timber treatment or damp proofing, which are not included in the scheme. This would add additional costs onto homeowners in order for works to be completed in accordance with industry standards.
Launched in October 2012, initial predictions estimated that more than 10,000 households would sign up to Green Deal this year. Halfway through the year only four have taken out a loan through the scheme.
Official figures, which were released by the Department of Energy and Climate Change (DECC) on 16 June, showed that 38,259 assessments had been completed so far, 245 of which resulted in a Green Deal plan. Only four of these were signed.
Should you encounter any damp proofing, waterproofing, timber treatment or structural concerns in your property, contact us directly for expert advice.